Hi there,
Finally starting to play with my pixy2 cam for lego I have a display issue with all the related blocks.
Actually every information pop-up I get when mousing over an item only give me a "MISSING DISPLAYNAME".
Here is what I'm talking about :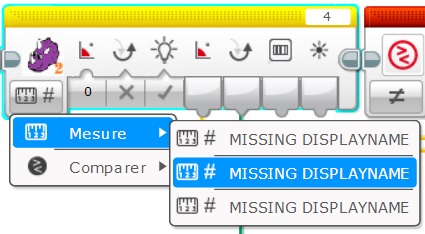 Both my brick and my softwares are up to date (I tried with educational and home version as well).
Any help with that please ?
I really can't get my hand on it right now

Thanks by advance !