Hi,
We are trying to use the Pixy2 in a project that involves detecting the colour of four balls out of five possible colours. Signatures 1-5 have been trained for blue, green, pink, purple and yellow. To reduce light variability (we thought), the balls are in a box so the only light is from the on-board lamp. We were hoping that this would mean that the Pixy2 would be able to reliably detect the balls every time.
However, what we are seeing is that the results are very inconsistent. If you see the attached images, they are taken a minute or so apart with the only difference being that power was removed/restored in between.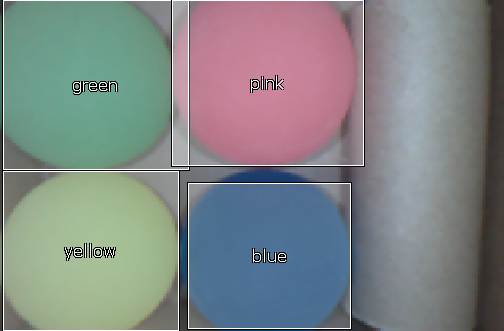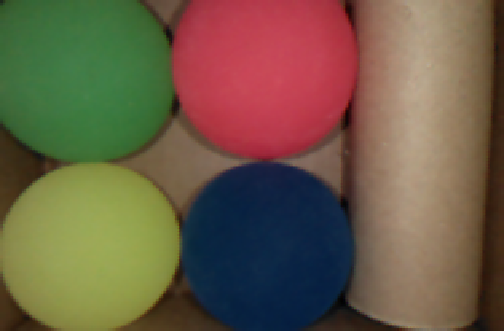 I should note that we do not want to re-teach the Pixy2 the colours every time we want the project to operate as this would not be practical.
Any suggestions on how we can get this working properly?